Hire a Lefkas Boat
Plan your own daily cruise
Departure
09:00am – 11:00am
Boat type: Economy
Max 5 people – 30hp Mercury Engine
New Fast Safe Motor Boats for Rent with 30 Hp 4 stroke engines EFI (Electronic Fuel Injection) for cleaner performance and fuel efficiency! No license required, Easy to drive, Appropriate for all! Great experience for couples and families and groups! Full Insurance!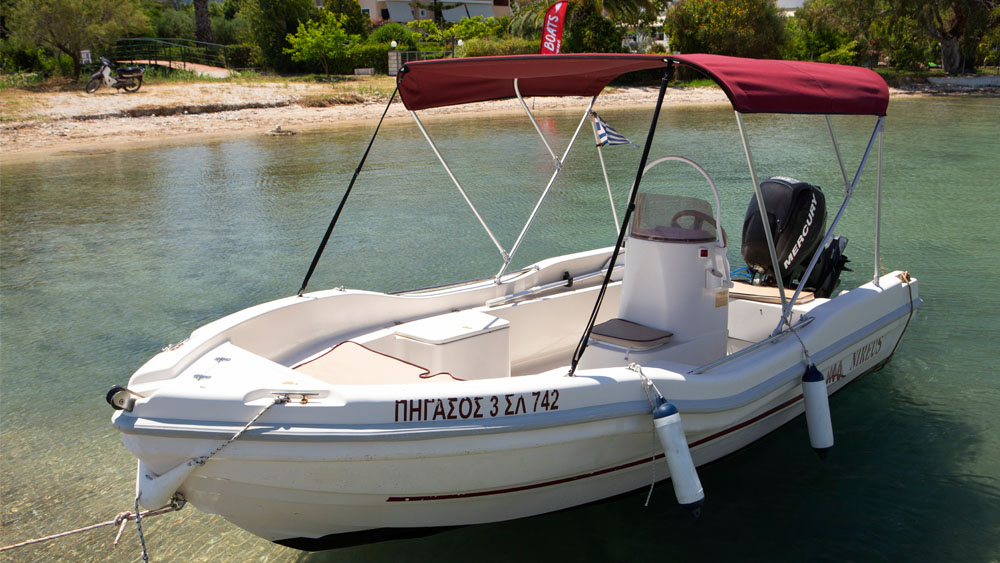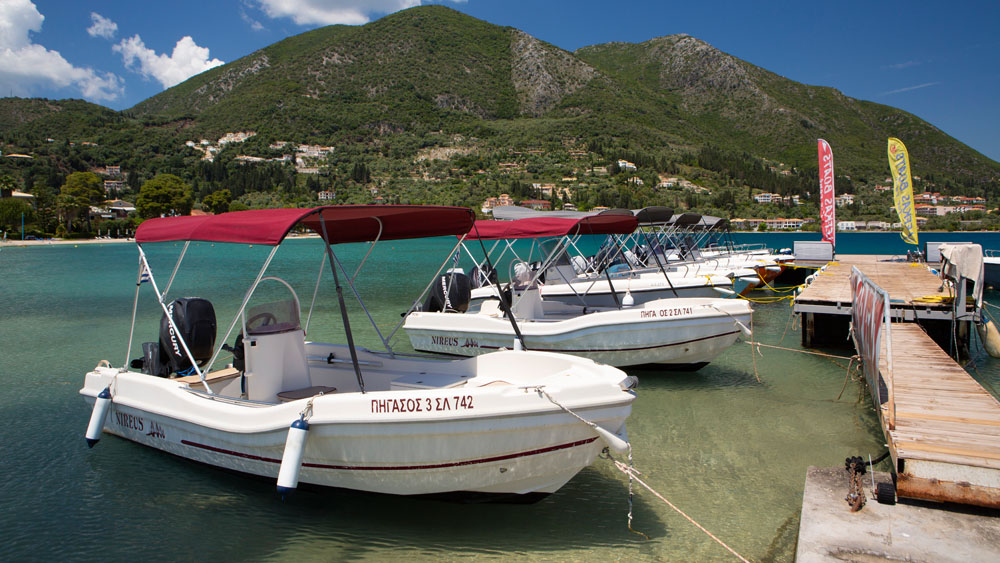 Technical Details
No license required
30hp Mercury Engine
People : 5
Model Nireus
4.55m length, 2.00m width
Cushions
Sun canopy / ladder / oars
Life saving equipment supplied
25 litre main tank
10 litre reserve tank
Anchor
Life jackets
First Aid Kit
Torch
Fire Extinguisher / Flares
Ladder
Matches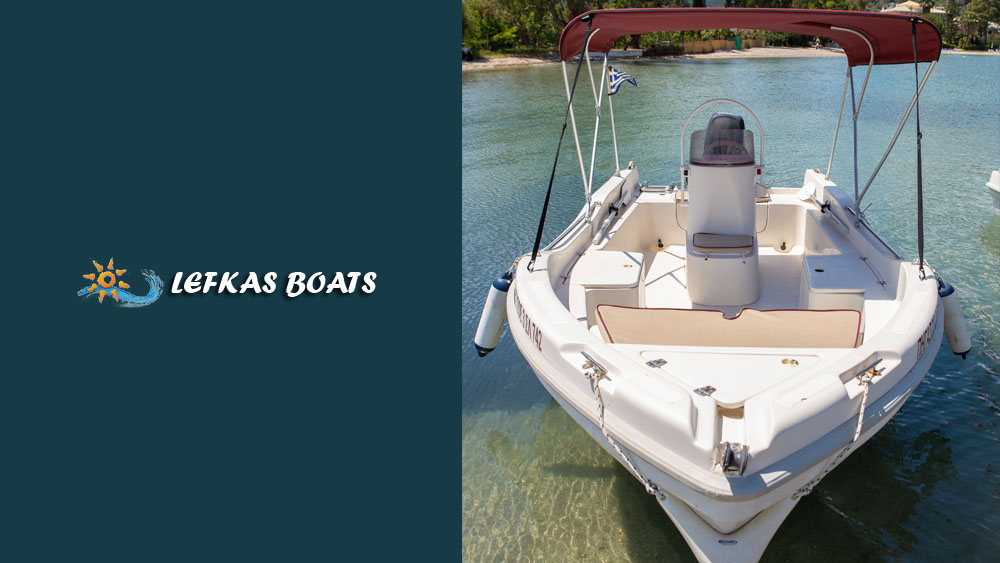 Boat type: Elegance
Max 7 people – 30hp Mercury Engine
Be a captain for a day!!! By renting a motor boat you can plan you own daily cruise! Enjoy your time on the sea by sailing around the islands. Scorpios Onassis island, Madouri (Poet Valaoritis island ), Skorpidi, Sparti, Heloni and Meganisi are some of the beautiful islands that you can visit them by renting a motor boat!
In addition, sandy, isolated beaches with blue crystal waters are waiting to explore them! This unique experience will offer you one whole day full of pleasure and enjoyment!!! You can find us, front of Bell Air hotel at Nidri, Lefkada.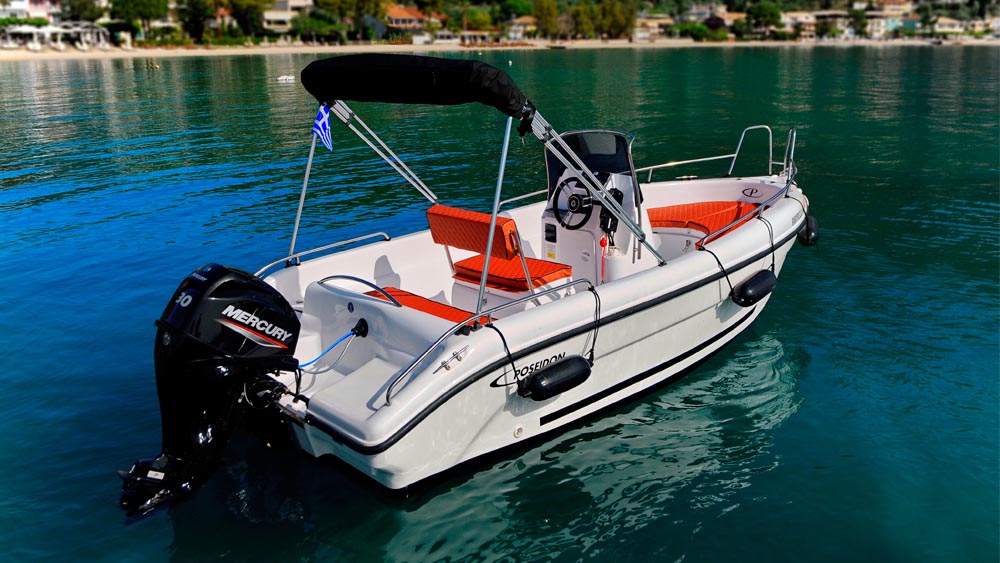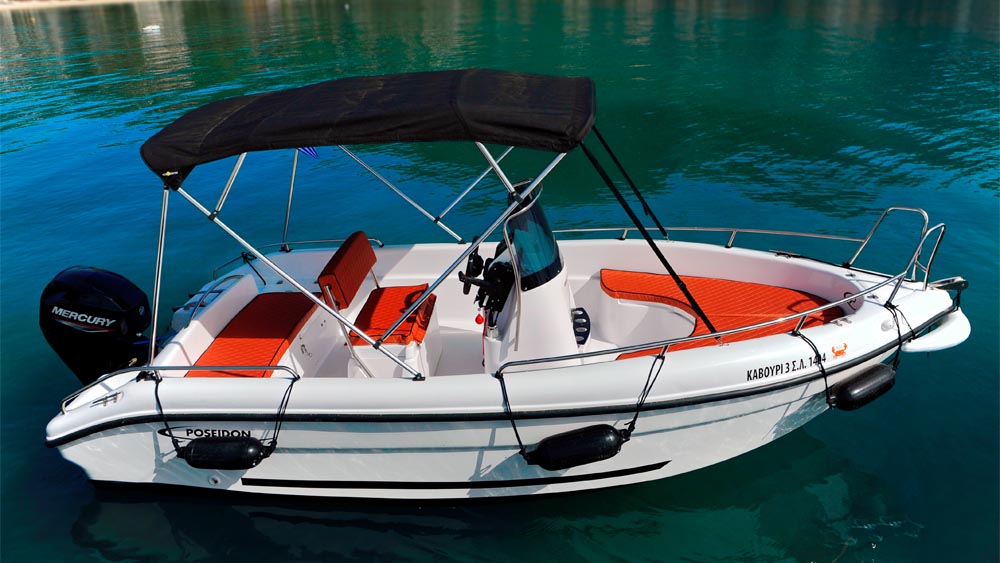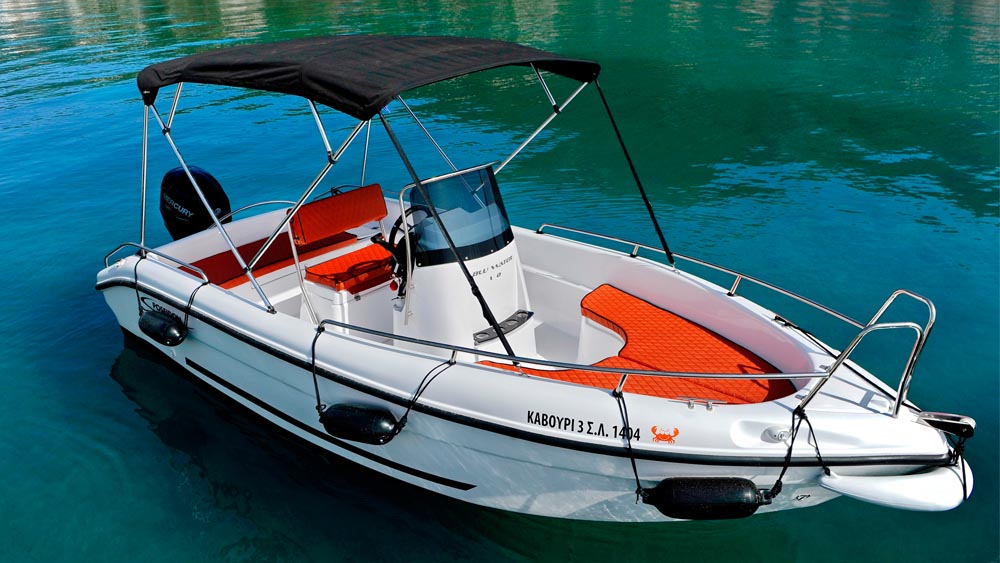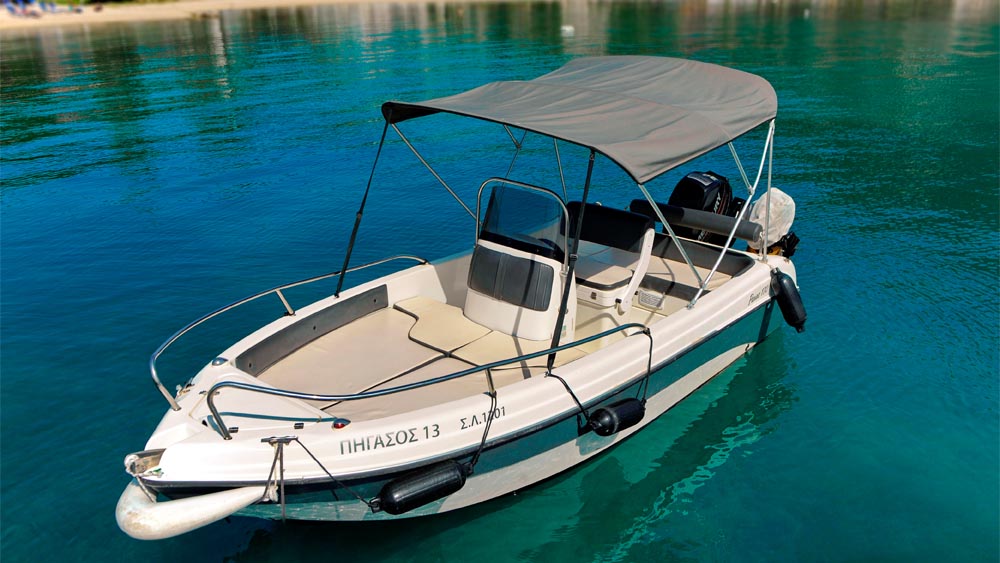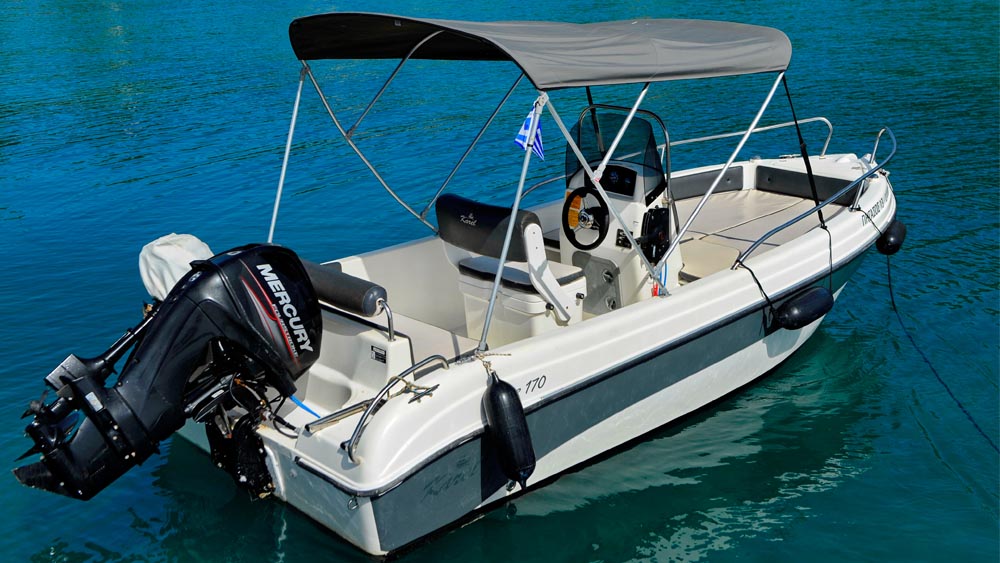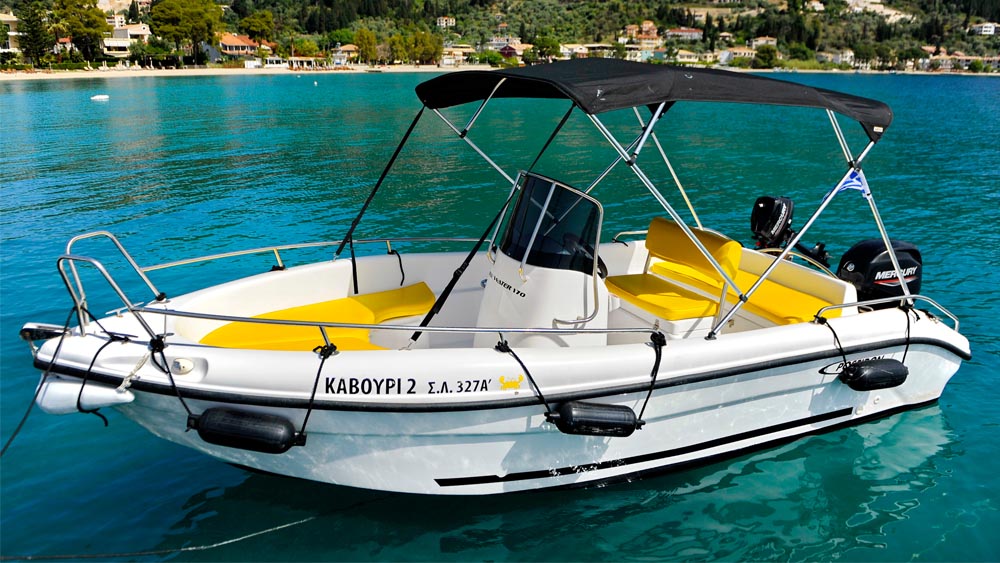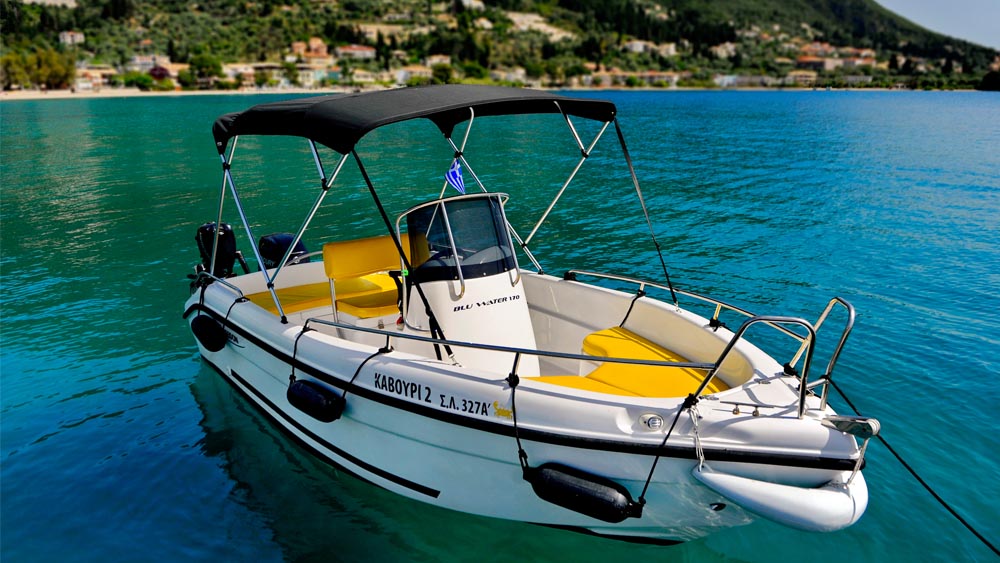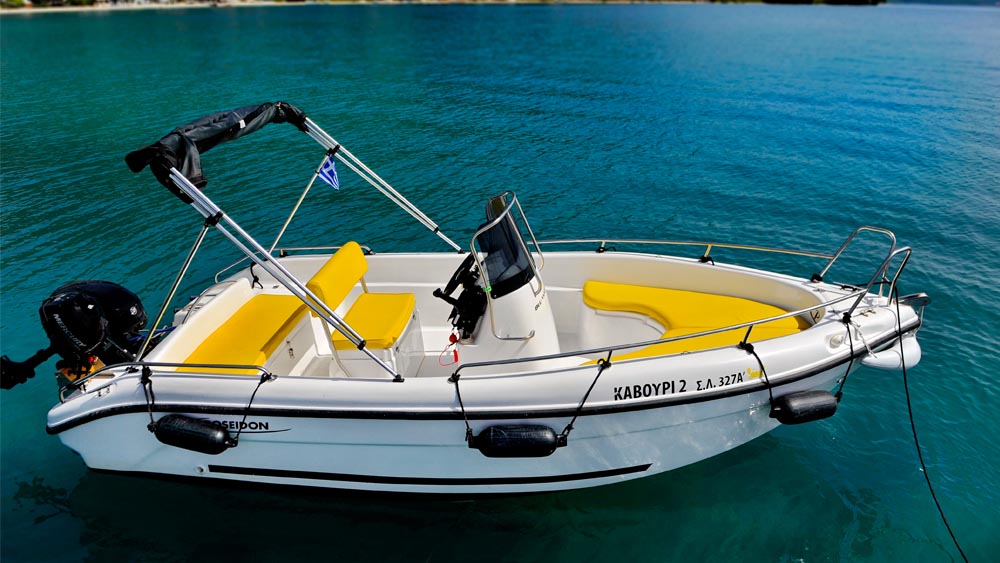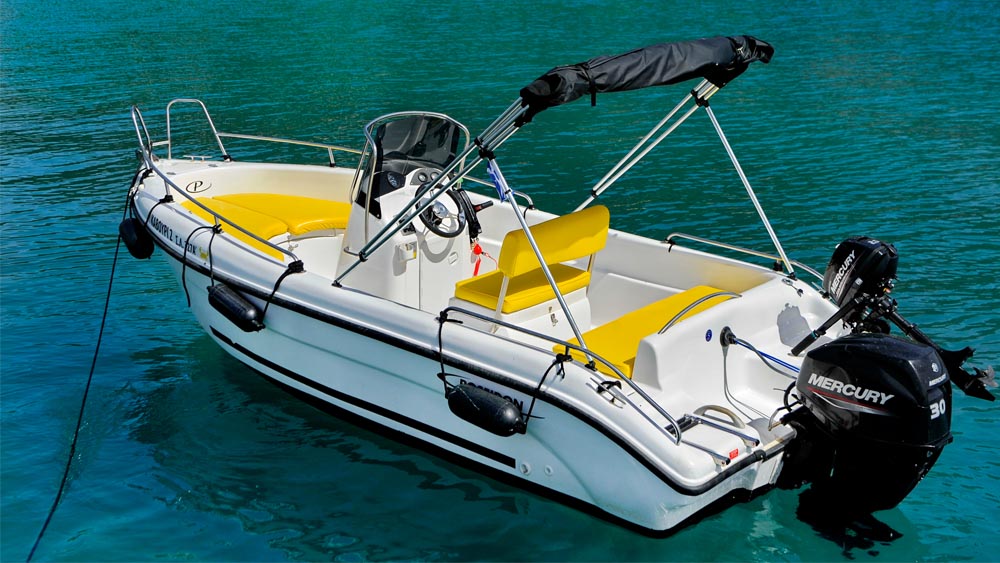 Technical Details
No license required
Latest model on the market
30hp Mercury Engine
People : 7
Model Poseidon
5 .10 meters length , 2.20 width
Cushions
Radio
Sun canopy / ladder / oars
Life saving equipment supplied
25 litre main tank
10 litre reserve tank
Anchor
Life jackets / Life Ring buoy
Fire Extinguisher / Flares
First Aid Kit
Torch / Ladder / Matches